So many reasons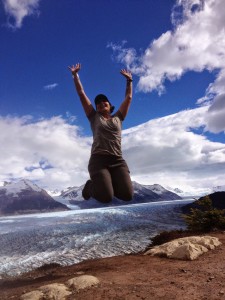 "Some people say home is where you come from. But I think it's a place you need to find, like its scattered and you pick pieces of it up along the way."
-Katie Kacvinsky
For some reason, South America resonates with me, deeply, profoundly, like home. I'm happy when I am there, I find great joy in speaking Spanish, bumbling my way through missed verb tenses ('yesterday, I go here'). Even though I know I am making mistakes, I am unafraid to try.
The fruit stalls, the small markets, the smiles of people when I make mistakes in my Spanish, the sense of adventure that permeates the landscape — all makes me feel more at home in South America more than in many places I have been.  I know that at some point in my life, I need to live there.  There, there — being somewhere – Chile, Argentina, Peru.  Somewhere in the mountains.  Somewhere there is adventure.  Somewhere there are mountains and … the essence of adventure on the tip of my tongue.
And there is so much I don't know yet.  God lord, I have yet to visit Colombia.  And Ecuador?  I barely know you.
But South America, you call my name.  Aurora.  A Spanish name.
I hear you.
It's an amazing place friends.  Get yourself there.  You might just pick up a little piece of home.