Peru, mi amor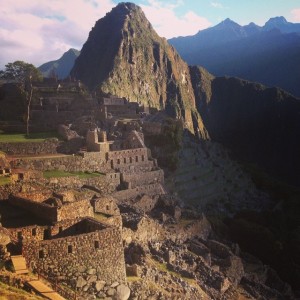 "Regular maps have few surprises: their contour lines reveal where the Andes are, and are reasonably clear. More precious, though, are the unpublished maps we make ourselves, of our city, our place, our daily world, our life; those maps of our private world we use every day; here I was happy, in that place I left my coat behind after a party, that is where I met my love; I cried there once, I was heartsore; but felt better round the corner once I saw the hills of Fife across the Forth, things of that sort, our personal memories, that make the private tapestry of our lives."
― Alexander McCall Smith
I'm pretty much in love with Peru.  The mountains, the food, the landscapes, the people…. there isn't much I don't love about this country.  This was my last solo stop on my journey a few years ago – and so returning was a powerful experience – even if I was there for work this time (leading a group of 15 high school students).
Our itinerary as insane, it was a quick stop in a country that deserves weeks and months, and possibly years! – but it was enough time for me to recommit my heart to Peru.  We did a homestay outside of Puno, visit Uros Islands, trekked near Cusco and then a visit to Machu Picchu, ending it all with a day in Lima.  Here are some pictures from the adventure.
Peru – will you marry me?