Me and 320K* of my closest friends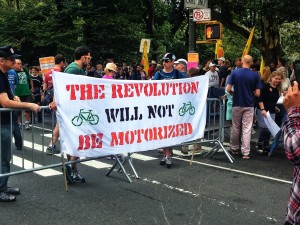 "We are each other's harvest; we are each other's business; we are each other's magnitude and bond." – Gwendolyn Brooks
* Reports are now saying that I was joined by 400,000 of my closest friends! 
Today, I took part in the People's Climate March with close to 320,000 4000,000 people.  My friend and I gathered at 74th – and were there from 11:30-1:30 before we even started moving.  It took us almost 4 hours to get to Times Square (that's 4 hours for 30 blocks!).  The march was full of energy and song and dance and even unicorns!  Whether politicians take heed or not, it was joyful and powerful to take to the streets with so many people – stating loudly and clearly that we are united.  And how can they not when a fact is a fact and it will impact us all.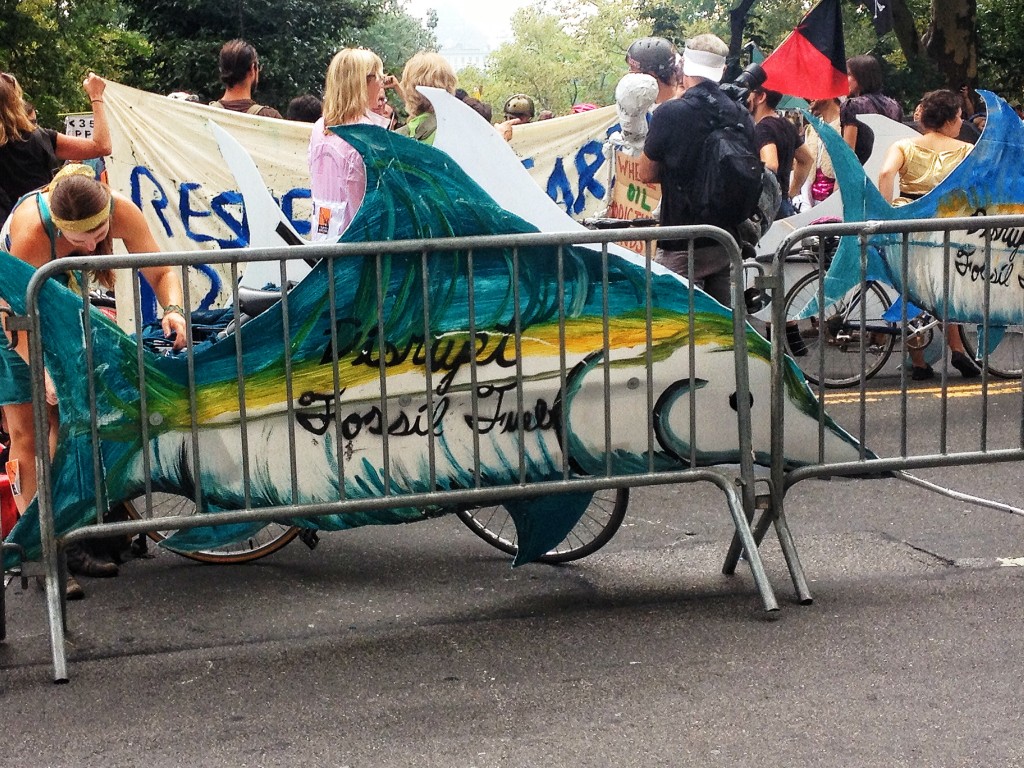 My favorite sign of the day?
A fried earth, like an egg in a frying pan that said 'A fried earth is no yolk'.
Good stuff.
There was a moment of silence at 12:58 for all those impact my climate change.  As we were waiting to move, still (the march was suppose to start at 11:30), I thought – there is no way we will ALL be silent.  But sure enough, the voices quieted down, the marching bands ceased, and all was quiet.  All 400,000 of us.
The power of the people, folks.  Together, united, we can move mountains.