Keep on rolling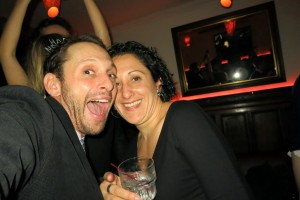 "There was nowhere to go but everywhere, so just keep on rolling under the stars."
-Jack Kerouac, On The Road
When my brother and I were younger, we lived in an old farm house in upstate NY.  Our parents were back-to-the-land'ers and we had big gardens, goats, feral barn cats and chickens.  And lots of space to roam.
My brother and I spent many a summer evening outside, playing together.  I remember summer evenings with long games of kickball – bases loaded with ghostmen.  The game falling apart in argument about ghostmen reaching home, accusations of cheating – 'no, I had a ghostman on 3rd, they made it home!'.
We were each others' source of amusement – though, often enough, we were also each others' source of anger and frustration.  Our arguments were loud, volatile.  Our mother, in frustration, would say to us – 'stop it you two.  you have to be nice to each other, because you're all you've got!'
(or something like that)
Which now, makes me laugh that we lived far enough from others and sooooo didn't fit into our upstate NY farming community — that it was kind of true – we were all each other had.
But, flash forward 30 or so years….  and now, we so clearly have much more than just each other, but that friendship has stood the test of time.  And, so when my brother asked my to come out to California and road trip with him for a few days, there was no way that I could really say no.
So – tomorrow, my two brothers and I will hit the road, keep on rolling under the stars and have an epic adventure.